Towards a history of European law
-Lecture by Professor Frank Schorkopf
Discussant Karin van Leeuwen, Assistant Professor, University of Amsterdam
The historic argument serves European integration. It serves because "history" justifies European integration, gives reason for new steps of integration and fosters legitimacy. It is time for legal scholars - especially their European law branch - to do more research on the legal history of European integration. The archives in the European Union and its Member States treasure many relevant documents unconsidered yet. A source-based approach would allow a fresh sight on the established topics of European Union law and its science. Thereby we not only, as the "New Legal Historians" undertake, challenge and finally falsify the leading narrative of "Integration through law". But we might also discover new insights into the dead ends of integration and the mutual entanglement of the telos of integration and the practical application of European law.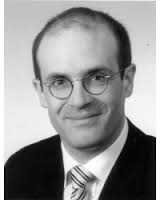 Frank Schorkopf, Prof. Dr. iur., * 1970; studies at University of Hamburg and London School of Economics, 1997 First State Exam; 1997-1998 European Parliament, Brussels; 1998-2001 Research Assistant to Meinhard Hilf, Hamburg; 2001 Second State Exam; 2001-2002 Research Fellow Max-Planck-Institute for Comparative Public Law and International Law, Heidelberg; 2002-2005 Law Clerk at the Federal Constitutional Court, Karlsruhe; 2005-2009 Research Assistant University of Bonn; 2007 Habilitation; since 2009 Chair for Public Law and European Law at the Georg-August-University Goettingen, Institute of International and European Law (http://www.uni-goettingen.de/de/108557.html); 2012-2014 Dean of the Law Faculty.
Publications: The European Union as An Association of Sovereign States: Karlsruhe's Ruling on the Lisbon Treaty, German Law Journal 10 (2009) pp. 1219-1240; 'Start the Engines' Comment on the ESM-Judgment on the German Federal Constitutional Court of 12 September 2012, Maastricht Journal 19 (2012), pp.554-562; Der Europäische Weg, Mohr Siebeck, Tübingen 2010; Finanzkrisen als Herausforderung der internationalen, europäischen und nationalen Rechtsetzung, in: Veröffentlichungen der Vereinigung Deutscher Staatsrechtslehrer 71 (2012), pp. 183-225; Rechtsgeschichte der europäischen Integration, Juristenzeitung 69 (2014), pp. 421-431.